Integrating Facebook Ads With Keap/Infusionsoft
If you've installed our AnalyticsConnect.io software that automatically posts sales data from Keap/Infusionsoft into Facebook Ads Conversion Tracking, you'll want to read this page to learn how to see sales values inside of you Facebook Ads Dashboard.
From inside your Facebook Ads Dashboard, you'll have to get to "customize columns" like this: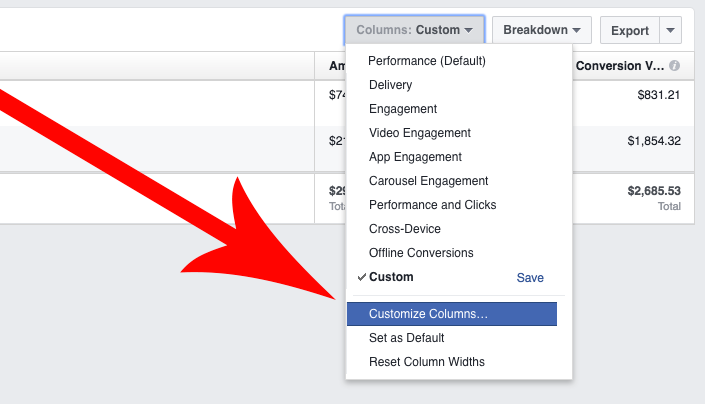 From the "Customize Columns" screen, type "value" in the search (to find what we're looking for easier), and then add the "Total Conversion Value" column.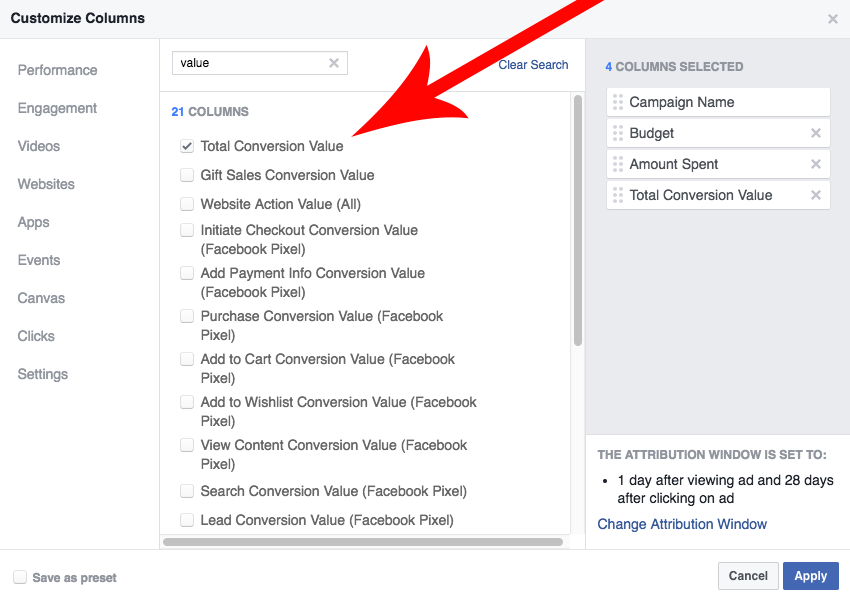 Your Facebook dashboard will now show you the two columns you care about: How much did I spend and how much did I earn?

One last thing, you'll need to enable Facebook reporting from inside your AnalyticsConnect.io Settings.
Related Resources
None
Article Feedback
If anything here is incorrect, outdated, or omits critical information, please use our contact us form and let us know.