Infusionsoft Online Sales Analytics
You have discovered the fastest, easiest, and most accurate way to get transaction data from your Infusionsoft shopping cart and order forms into Google Analytics. By default, your Google Analytics Ecommerce reports look like this: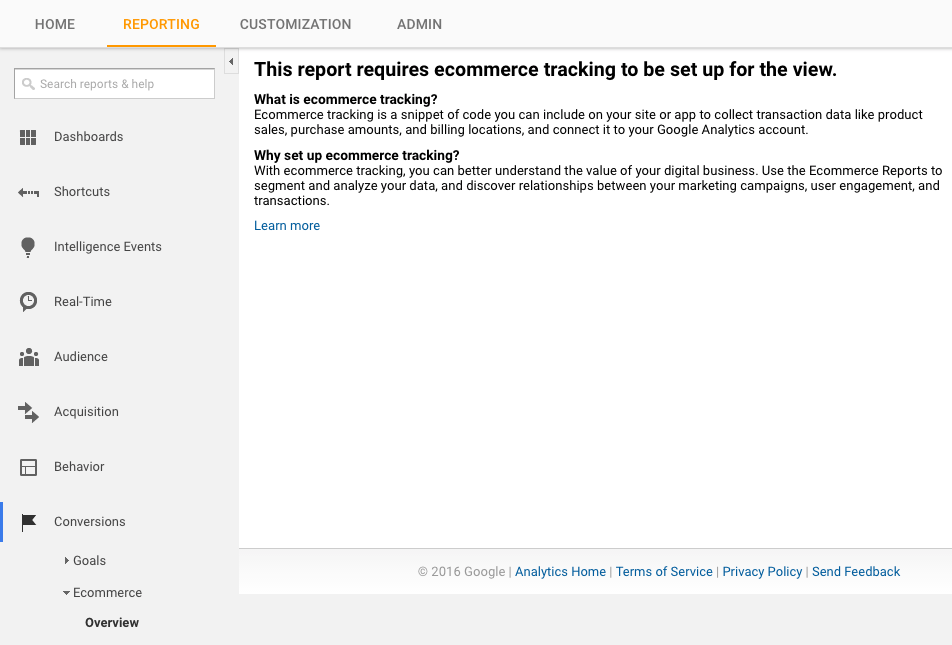 Assuming that the goal of your online business is to make money, that above picture isn't offering anything to help. When you install AnalyticsConnect.io, that picture gets replaced by this: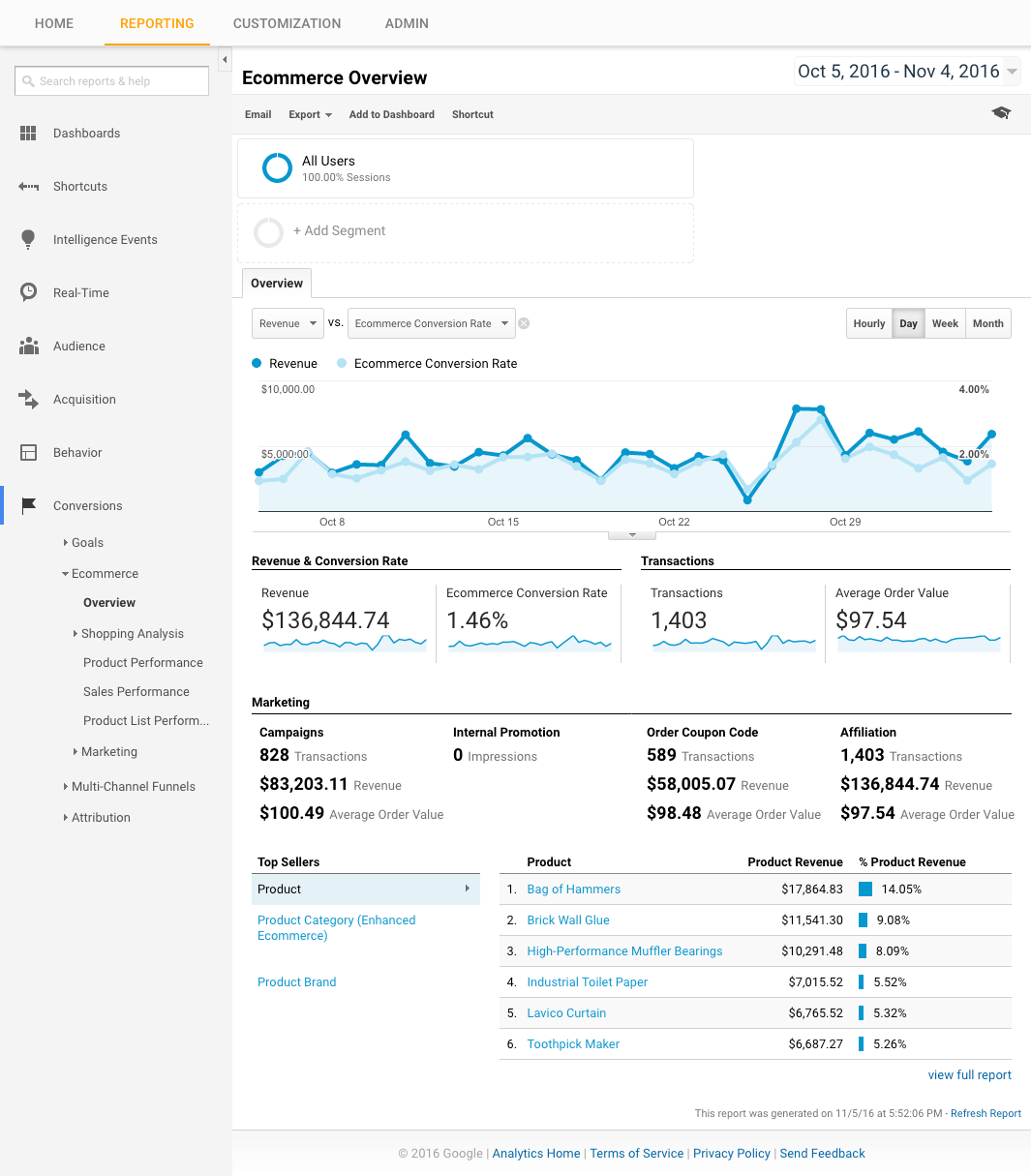 Now that Google Analytics has all of your Infusionsoft transaction data, it can start answering questions for you... What was the traffic source/medium for each order?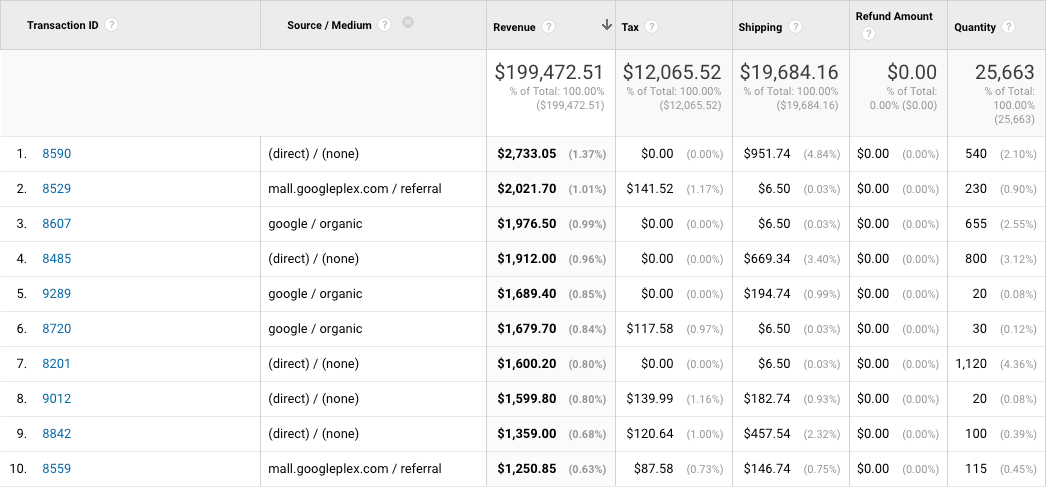 How much is each individual paid keyword from AdWords costing/earning?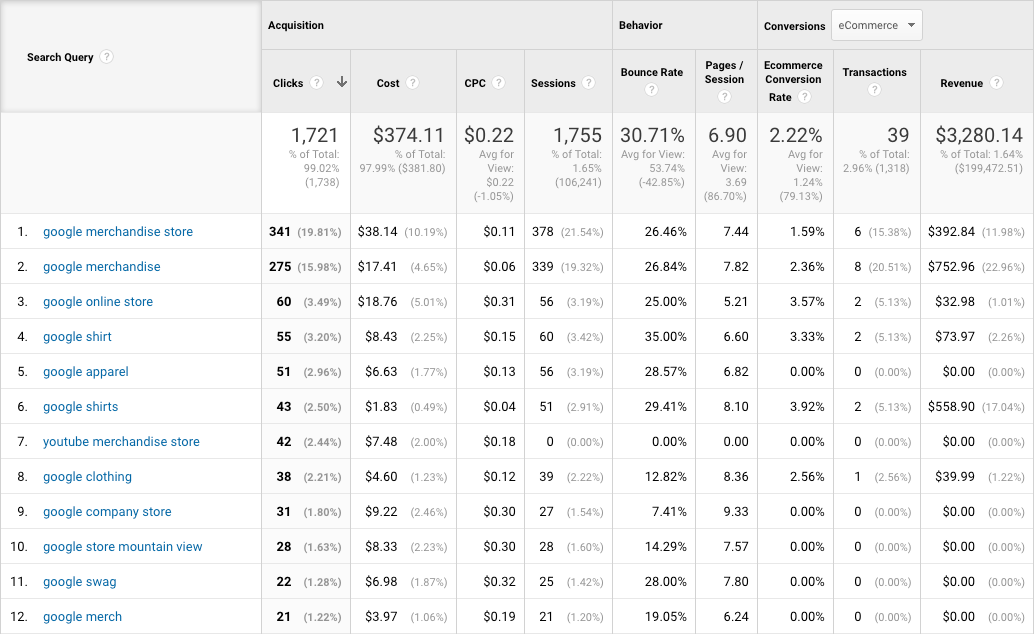 Which landing pages generate the most revenue?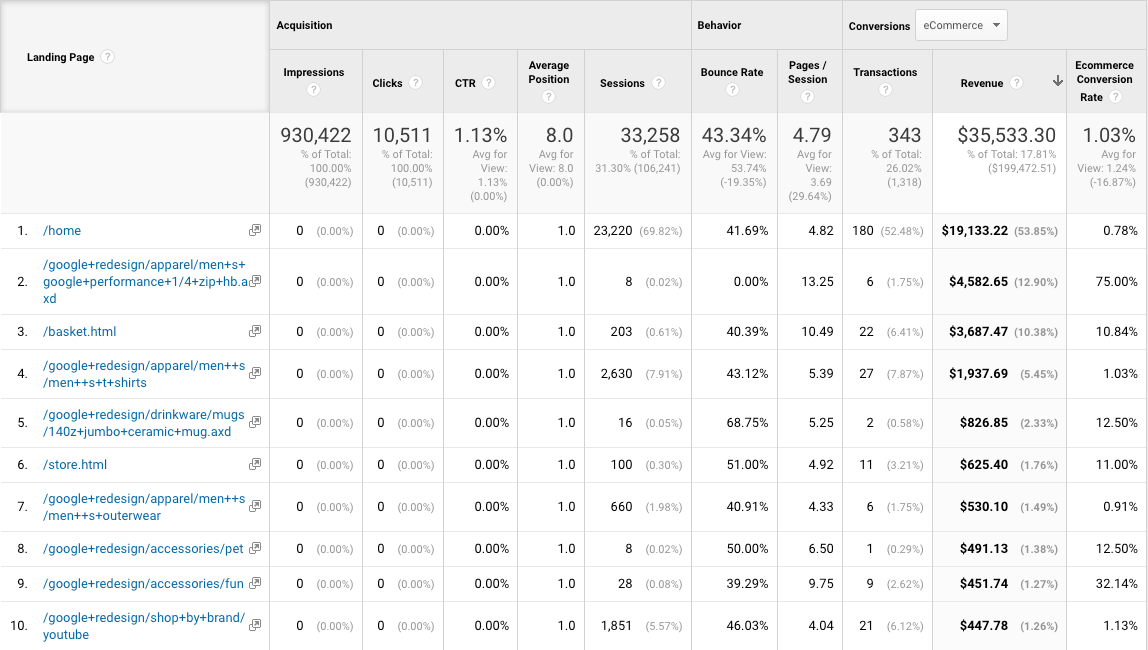 Which age groups are most profitable?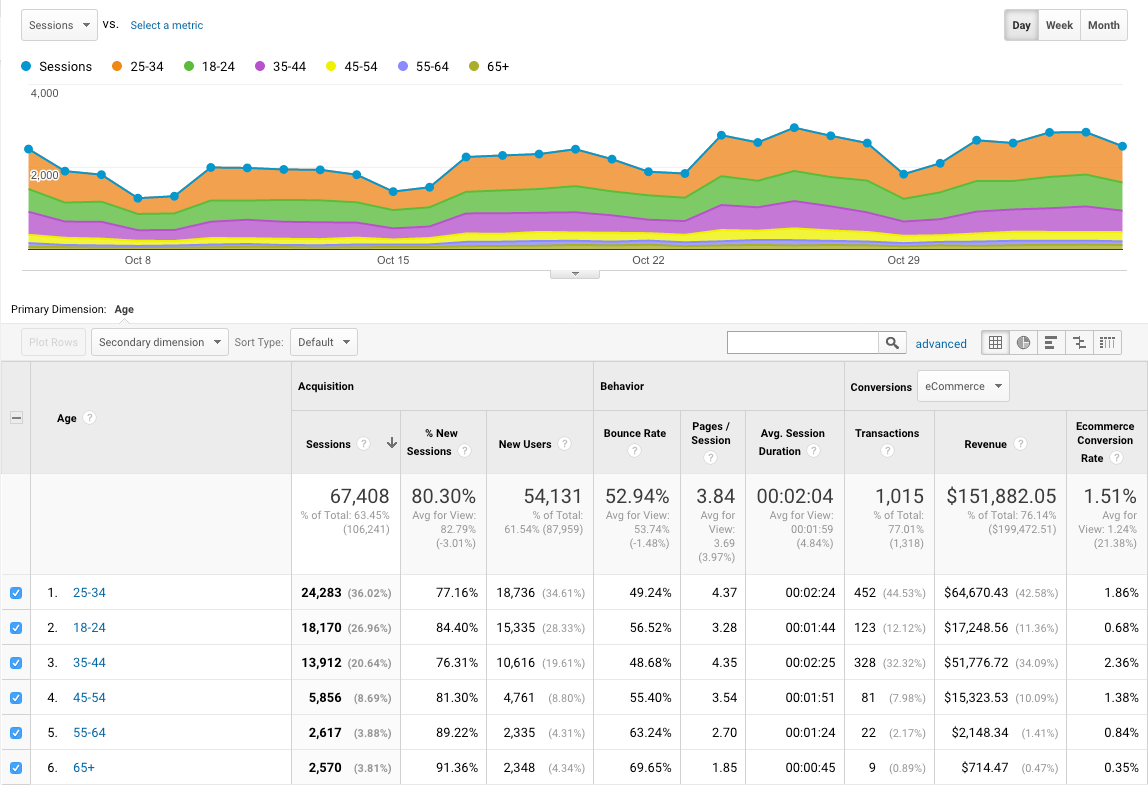 What traffic source types, in what order, and in what combination result in the highest sales?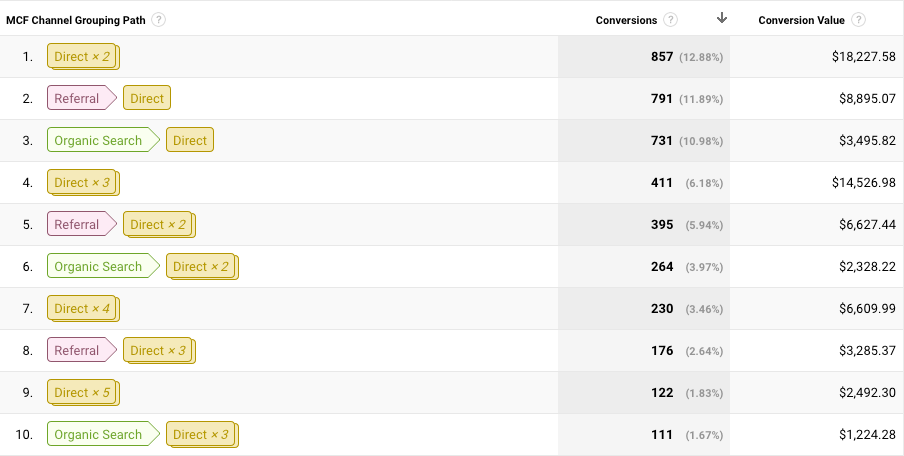 When you supply Google Analytics with your Infusionsoft transaction data by using AnalyticsConnect.io, there are literally thousands and thousands of ways to slice, dice, and learn from your data. A great way to discover what's all available is to play with the secondary dimension button.
Related Resources
Google Analytics Secondary Dimension Button
Google Analytics Cross-Domain Tracking For Infusionsoft
Article Feedback
If anything here is incorrect, outdated, or omits critical information, please use our contact us form and let us know.