Keap/Infusionsoft Recurring Payments Analytics
You have discovered the fastest, easiest, and most accurate way to get recurring payment data from your Keap/Infusionsoft account into Google Analytics Ecommerce. Here's how it works, and what it will show...
You launch a new guerrilla marketing campaign. You've found bobsblog.com and figured out that you can build backlinks while fishing for new visitors to your website. You do this by posting your URL (along with value adding content) in Bob's comment section. Someone viewing bobsblog.com clicks over to your website, and buys a monthly subscription for $19.95 per month:

After the initial sale, you're revenue value by source will contain this: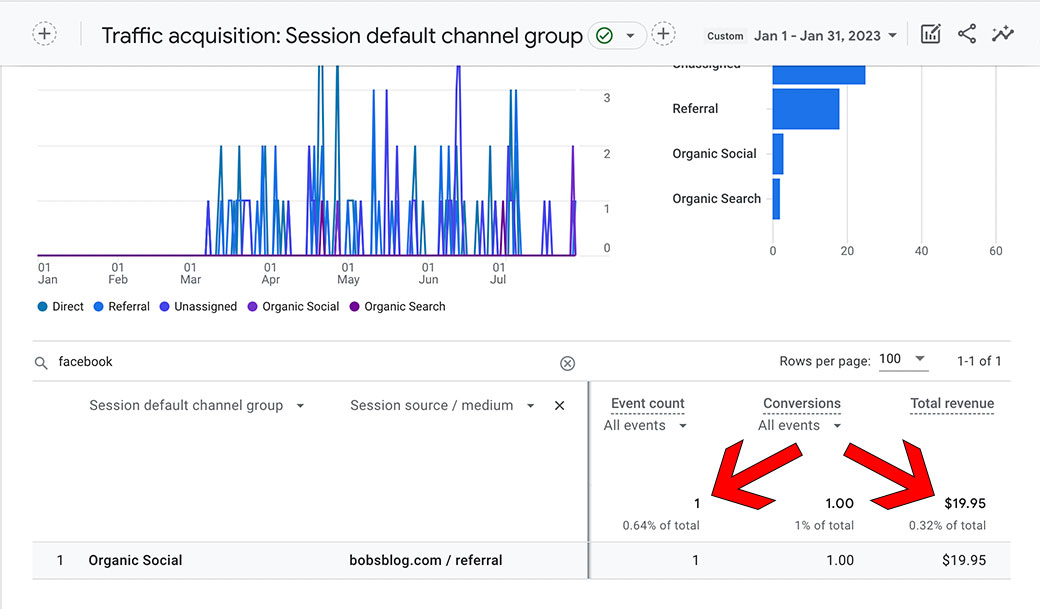 And here's where it gets interesting. A month later, this subscriber gets automatically billed for their monthly subscription. Notice that the second transaction has been recorded, and that the total revenue value for bobsblog.com has been updated:
You now know the lifetime value of each and every traffic source.
(credit/debit card required)
Related Resources
Subscriptions and Multiple Payments
Article Feedback
If anything here is incorrect, outdated, or omits critical information, please use our contact us form and let us know.